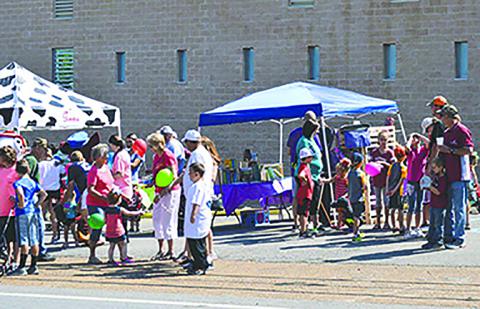 DOUBLE SPRINGS - The Double Springs Annual City Fest will be a major event for the town on Saturday, Sept. 8. The downtown area on Hwy. 195 will be where activities take place from 10 a.m. until 10 p.m.
At least 20 vendors and local merchants are already signed up and more are expected. Included will be lots of food to choose from.
Concerts will start at 3 p.m. with A&M Ramblers, Grace Multiplied, Donny James and Handshake Promise scheduled to perform. They will be near the elementary school.
The close of the festival will include a military tribute banner slideshow. A fireworks show is planned too, held over from the Sipsey Summer Sizzle, as that portion of the event was rained out.
There is a car show for the festival as well, and it is expected to be spread out, between the judicial building and the elementary school. All-terrain vehicles, monster trucks and tractors will be added this year as a "Show Us Your Toys" event.
Alabama 200 bicentennial places will be "The Little Old Rock Building," which was completed as Dr. William Bonds' office in 1918, which is celebrating its centennial this year. The Double Springs Study Club plans on having pictures and biographies of past Winston County folk in the building. The other place is the Winston County Archives where information on Dr. Malcolm Blake will be available.