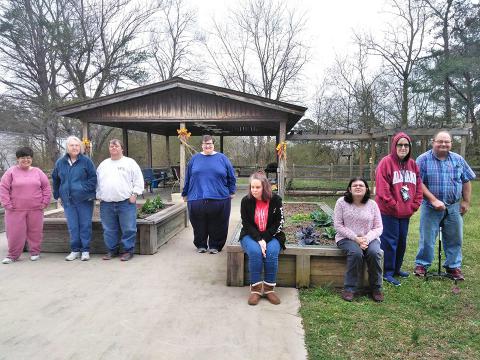 HALEYVILLE  -  What began as a small fundraiser over 20 years ago has turned into a highly anticipated community event each year.
The annual Haleyville Civitan Club's auction and barbecue supper will be Saturday, March 16, at 5:30 p.m. at the Slaughter Fellowship Hall of First United Methodist Church on 9th Avenue.
Proceeds from the auction, to the tune of about $8,000 per year, are divided between helping clients with special needs from Winston and Marion counties at the ARC, and for Civitan Club projects to help the community.
The public is invited to come enjoy a plate of barbecue, chips, baked beans, slaw, a drink and dessert for $7.50.  Plates will be served by members of the Haleyville Junior Civitan Club from Haleyville High School.
Tickets are available from any member of the Haleyville Civitan Club or at Pinnacle Bank or First National Bank.
After the supper, the public is invited to bid on a variety of items, including furniture,  bedding, a flat screen TV, garden items, housewares,  gift certificates, tires and automotive supplies.
Civitans will begin auctioning off these items around 6:30 p.m.