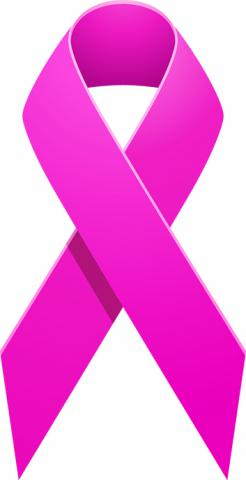 ADDISON - The Addison Ladies Club is sponsoring Color Run 2019, a one mile fun walk or a 5K fun run on Saturday, Oct. 19, at Addison First Baptist Church. The walk will begin at 9:30 a.m., while the run starts at 8:30, with a powder shoot starting activities. Entry fees are $20 for the walk and $25 for the run. Each event will come with a t-shirt for participants, and they are available for $15 for non-participants. Pre-registration is available until Oct. 1.
"It's a fun run walk, so we're not timing it," ALC member Vanessa Rice said. "We will be giving first, second and third places for age groups."
Proceeds from the walk/run will go into an account set up for community residents who are fighting breast cancer.
"We'll have live music and a special breast cancer survivor speaker, Tandy Hoover," Rice said.
The ALC will also be painting the town pink by selling pink bows for $10 with proceeds going to the cancer fund as well.
"We're getting the businesses to decorate their storefront, for a little competition," Rice stated. The plans are to decorate not just with pink bows but pink pumpkins, scarecrows, and other similar items.
"We've been using (the cancer fund) sadly quite a bit lately," she indicated and hopes to add to it.
The run's age brackets are 12 and under, 13-19, 20-29, 30-39, 40-49, 50-59 and 60 and up.
The run will begin at First Baptist Church and continue south down Second Street to the end of the road to double back. It will not interfere with traffic on U.S. Hwy. 278.

According to breascancer.org, one in eight women in the United States will develop invasive breast cancer during her life. Approximately 2,670 men will be diagnosed with breast cancer in 2019.
For more information, contact any Addison Ladies Club member, Rice at 205-272-2288 or Samantha at 706-252-0055.
A registration form will be available on our website later today.