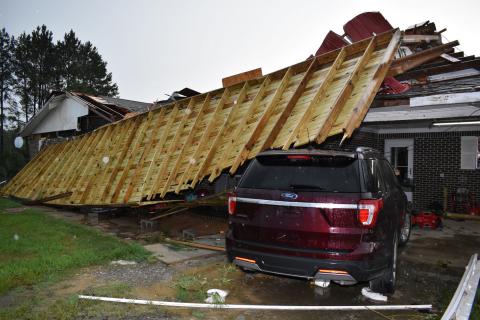 WINSTON COUNTY - Damage has been reported in Moreland and Double Springs from an apparent tornado during the evening hours of Aug. 28. Homes in Moreland have been damaged, and businesses on Highway 33 in Double Springs sustained damage. No injuries have been reported.
Click here for an image gallery of the damage.
See Wednesday's edition of the Alabamian for a full article.