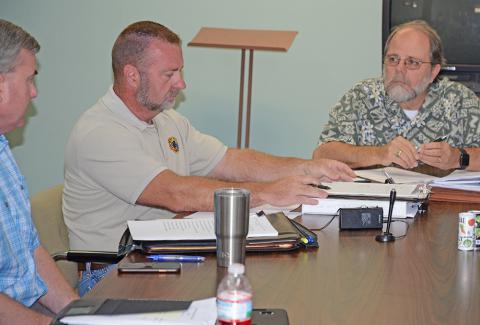 MONTGOMERY   - Auditors from the Alabama State Department of Examiners of Public Accounts - operating under the Alabama Legislature's Sunset Committee - had "significant findings" against certain aspects of the Bear Creek Development Authority, specifically regarding mishandling of funds, which led to the board meeting Thursday, Aug. 22, before the Sunset Committee .
No official decision or ruling was made by the Sunset Committee during the meeting in Montgomery, which was attended by several members of the BCDA board. The Sunset Committee has the job of reviewing state departments or government organizations that fall under the Sunshine Law according to their by-laws.
Boards that include the Sunshine Law in  their by-laws  are up for review every four years, officials said.
The Sunset Committee can also review any state agency it deems necessary, officials said.
After the Sunset Committee reviews all of the findings against the BCDA board as determined by the Examiners of Public Accounts,  the committee can  recommend one of three options:
1) the board continues to operate without any changes;
2) the board continues operations but, with modifications;
3) the committee can sunset the BCDA board, meaning it will be forced to cease operations.