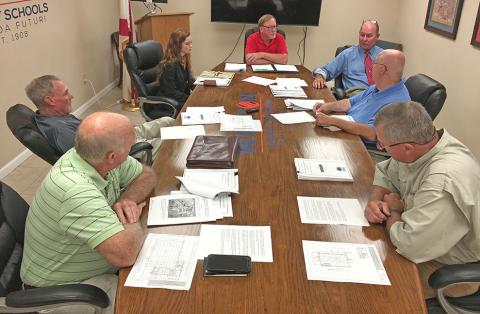 WINSTON COUNTY   -  The Winston County Board of Education's long-awaited action to sell a portion of 16th section property that's been in their control, but lying dormant in the Houston area means a financial benefit to the school district in the form of interest and eventually property taxes providing benefits across the county.
The board voted unanimously at their Tuesday, Aug. 17, meeting to sell the property to COG Development LLC, which offered $4.3 million.
COG includes Carl Godsey and Tony Wilkins, who had each submitted separate proposals, but combined into a single proposal for the property.
The board received four proposals for the 16th Section property, including the two that combined as one proposal, school officials pointed out.
The transfer of $4.3 million to the Winston County school district will go into a trust fund which cannot be touched by the board. The board will only be able to draw interest off the money, school officials said.  Based on a three percent interest rate, the school system will draw approximately $120,000 per year.
Plans are for those who have purchased the 16th section property to develop housing, according to Pendley. When the property is developed, the resulting property taxes will not only benefit Winston County Schools, but Haleyville City Schools, the Winston County Commission and other entities across the county, officials said.